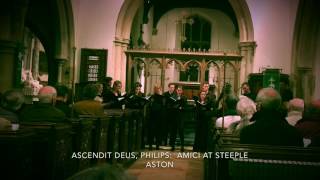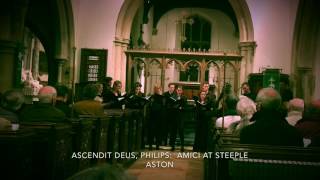 Back in early February, AMICI sang at Steeple Aston. As we approach Lent, here's a taste of Easter to come: Amici singing in all their glory!
Salvation's Songs: Lent Course 2017
This year we take time with some of the ideas, feelings and emotions of Lent and Holy Week as we prepare for Easter. Our annual Lent Course will take place on Thursday evenings at Tackley Methodist Church, starting at 8pm on March 9th. Speakers will include Marcus Green, Richard Bailey, Robin Gibbons, Jan Grimwood and Alison Mares. Abandonment, Service, Longing, Strength and Fear take us deep into Jesus' journey to Calvary and ask us to look within our own hearts as we gaze a
V&A Page on the Steeple Aston Cope
The V&A have a terrific page on the Steeple Aston Cope now that the 2017 Exhibition has closed. It includes photos, information, and the video reconstruction of how the two pieces made up the original cope. Click here to access the V&A page.